WDIF-LP is an independent, locally operated low power radio station licensed by Marion Makes Music, Inc. We provide local businesses an affordable way to enhance their name recognition while supporting the Marion, OH community.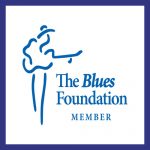 We are playing the blues and are currently the only all-blues music radio station in the entire state of Ohio! From B.B. King to Willie Dixon, from front porch pickin' on the Louisiana bayou to the big bands of Chicago, we play the absolute best blues music. We also give special consideration to local and Ohio-based blues artists. It's the perfect blend of music to listen to anywhere—–home or office… and it's all family-friendly!
We use proceeds from sponsorship to fund a local charitable initiative we call "The Blues Crew." Through volunteer projects around Marion, local children can earn free musical instrument lessons so they can learn how to play music!
Thursday evenings, we feature a variety of programming that target local issues, seniors, youth, local sports, special music genres, and more. We also have a gospel music program early on Sundays.
Volunteer!
We invite anyone who has an idea for a program that will reflect the views and needs of the Marion area to contact us.  We'll listen and try our best to bring that dream to reality!
Community Radio for Marion, Ohio is being provided through a Federal Communications license granted to Marion Makes Music, Inc., a 501C3 organization.  The station broadcasts at 97.5 FM, and covers Marion County.