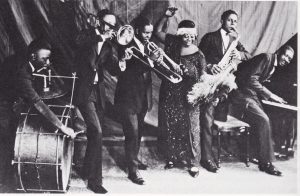 The Legacy Hour – Every Day
(except Sunday) 5:00 am & pm!
We've moved all of the pre-electric classics to their own time slot! For one hour, experience the very beginning of the blues music genre with classic tunes from a time before they figured out how to plug their guitar into a wall socket (or before they even HAD wall sockets)! Relive the magic of the first generation of blues with the grandfathers and grandmothers of the blues every day at 5am and 5pm!