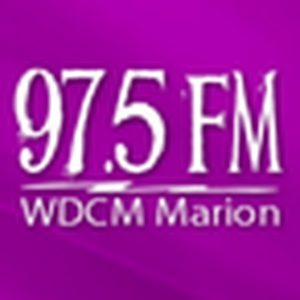 Around the year 2000, the FCC created a new class of radio stations called low-power (LPFM) that could be ran by non-profit organizations and couldn't broadcast with more than 100 watts of power. In 2003, this station was born as WDCM-LP under the license of The U.S. Open Junior Drum & Bugle Corps Championship Commission, Inc. by some amazing folks whose names have been lost to history. (If you were one of those people, please contact us so we can fill out this history section better.) It functioned as a community radio station that played soft rock adult contemporary music. WDCM-LP was Marion County's only LPFM radio station until 2013 when the FCC opened another round of licenses to potential LPFM stations.
In 2010, there was a big radio shakeup in Marion. Stations moved and names changed. WDIF 94.3 FM in Marion discarded their iconic call letters and became Buckeye Country WMRN-FM. Seeing that Marion was losing a set of letters that had been a part of our county's history for the past 30-some years, the owners of WDCM-LP decided to snag them and became WDIF-LP. The WDCM letters went to a low-power station in Defiance, Ohio. (In this author's opinion, that move has just created confusion among Marion residents who don't really pay attention to radio stuff. Even in 2018, when you say WDIF to certain people, they'll ask if you're referring to "the country station.")
In 2012, after some salacious activity that, for legal reasons, I can't describe here but may be anecdotally referenced in a book someday… *cough* …the station came upon some hard times. In 2013, two more LPFM radio stations came online in Marion bringing the total number of brick 'n mortar radio stations inside Marion County (population 65,000) to SIX + 1 more just on the border in Mt. Gilead. After more "questionable" dealings, the station looked like it was going to shut down.
Then Spencer came along in March of 2016 and asked if he could run a radio show on this station (he used to help with this station back in 2005-6 when it was WDCM). After finding out the station was in jeopardy of shutting down, Spencer offered some financing to keep it afloat in exchange for changing the main format to "blues music."
The idea for changing to blues came from Spencer's father, Don. Don was (and still is) a big fan of the blues. Back in the early 1990s, the only other radio station in this entire region to play blues was shutting down – WBBY in Columbus, Ohio. When Spencer's dad heard that it was going away, he began recording the radio on his boombox out in the garage with cassette tapes. Note for millenials: Because back in the 90s and previous, if you didn't already own some records, tapes, CDs, you just didn't have music except for radio. Imagine having no internet, being a fan of blues music, but living in an area with no source to hear it!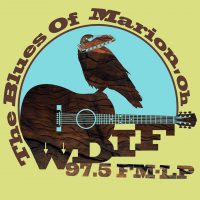 So with that goal in mind, Spencer compiled thousands of blues songs and turned WDIF-LP into a blues station on April 1st, 2016. Since the day the blues started, WDIF-LP became the #1 LPFM station in Marion. (Stop by the station some time. We have the ratings framed on the wall.) The station brought blues bands back to Marion and started the annual Marion County Blues & BBQ Festival. Spencer also changed the name of the licensing organization to "Marion Makes Music" since a) it was a shorter, easier name and b) no one cared about drum and bugle corps anymore. The focus of the 501c3 charity changed to providing free music instruments at first but then settled on free music lessons in the end.
In late October 2018, the station created a brand called TruBlues975 to more efficiently communicate with clients and to give the station a professional, streamlined look and sound.