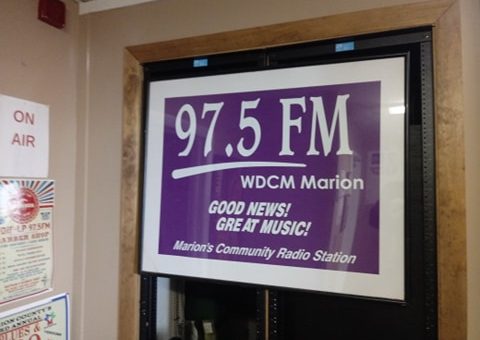 Hello! We'd like to introduce ourselves to those of you who might not know who we are or about our station's history. Ever since this station went on the air in 2004, we have billed ourselves as "Marion's Community Radio Station." You should see the pictures on the wall in our office from our early days…
As Marion's Community Radio Station since our inception in 2004, we strive to actually DO things for the Marion Community (crazy concept, huh?) We're working to get children free music lessons. We're bringing exciting cultural events to Marion so people can get out and have a wonderful time in their own hometown. We're bringing announcements of local events and interesting tidbits to the thousands of people who tune in every day (and yes, it is thousands).
Now some other LP stations have come on the air since then and have literally stolen our tag line and changed one letter. That's not cool. But hey, flattery and imitation, right? Life lesson, kids: always copyright your stuff or some sleazeball will come along and say it's his.
Don't judge a station by its words. Judge it by its actions. WDIF-LP has been Marion's Community Radio Station since 2004 and always will be. Thank you, Marion, for your continued support!!