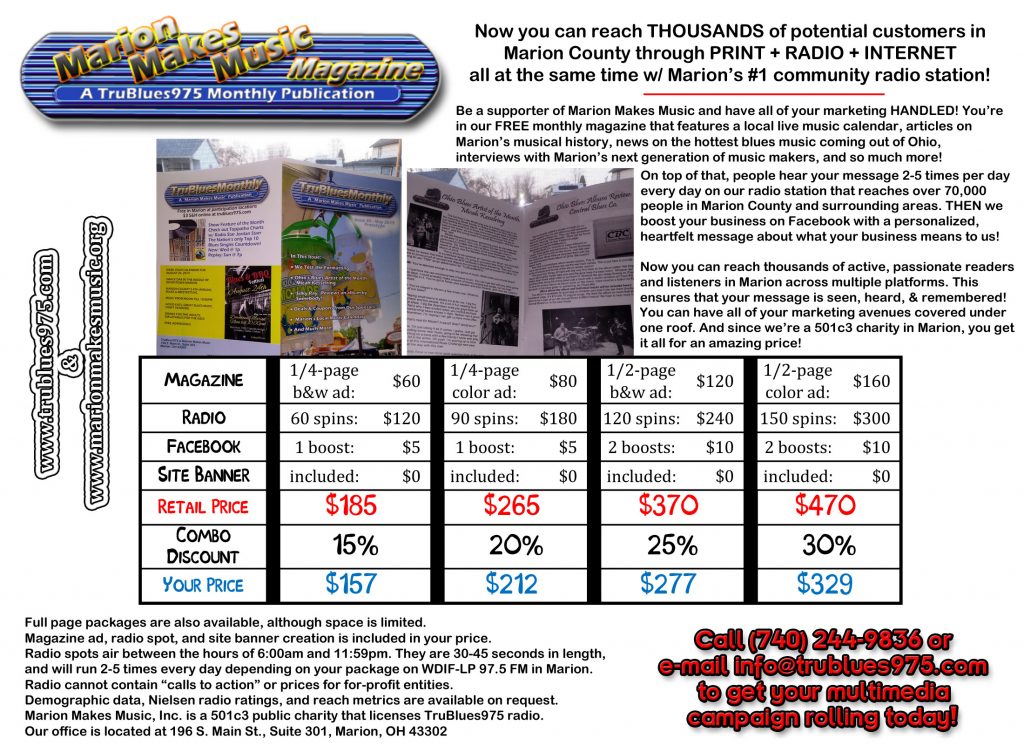 Radio spots/spins (whatever you want to call them) on low-power charity stations such as ours are considered "thank you" announcements that highlight who you are, what you do, and where you can be found. We're not allowed to air "calls to action" or prices.
We pride ourselves in our honesty, our up-front pricing, and our dedication to helping your business grow. Because if you don't succeed, we don't succeed!
You can always purchase a suite of sixty (60) radio-only announcements on TruBlues975 for $120. They will air between the hours of 6:00am and 11:59pm and can be repeated 2-5 times per day. A suite also comes with a banner on our website and occasional on-air live mentions. The cost of creating the announcement is included in this price.
For demographics, Nielsen ratings, and any questions on how it all works, please call (740) 244-9836 or e-mail info@trublues975 anytime! We'd be happy to chat with you to see if our products are a good fit for your goals!