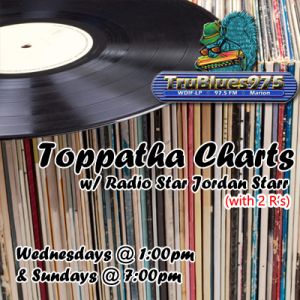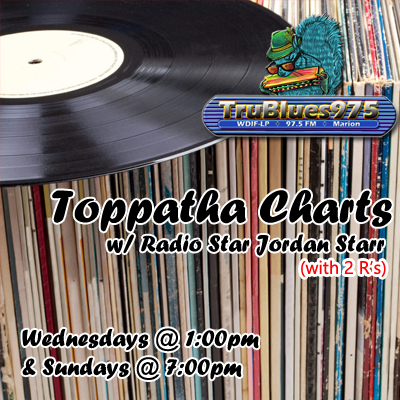 TOPPATHA CHARTS!
Join Radio Star Jordan Starr (with 2 R's) as he counts down the current top 10 blues songs of the week according to Roots Music Reports.
Learn a little bit about who's blowing up the blues music chart
And by the way, no. We're not going to put past weeks' shows up for download. Support the blues artists you love! Throw 'em a few bucks for the effort!
Who the heck is this character Radio Star Jordan Starr (with 2 Rs)? He's a radio star. Duh. 😉 Learn more HERE.
UPDATE! Toppatha Charts has become Marion, Ohio's first radio show to become syndicated on other networks! If you miss it on our station, you can catch Toppatha Charts on the WHIP Blues Network and Roots102.com! More to come!