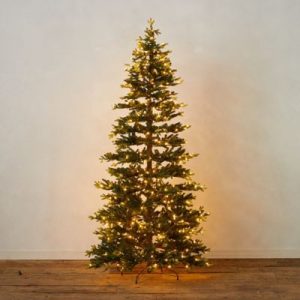 Check out our Home for the Holidays Craft Expo coming up on November 10th at the Marion County Coliseum!
We're giving away a dozen full-sized Christmas trees to families in need – and we need the help of area businesses (or just some awesome individuals) to sponsor and decorate them!
For a $100 donation, you or your business can sponsor a Home for the Holidays Christmas Tree!
The trees are either 6′ or 7.5′ (we're getting some of each). We will set them up for display at the event in the seating areas around the coliseum floor, and you can come in and decorate them however you want before the show. You can even throw in some little gifts 'n such – get creative! Then we will donate these trees in your name, decorations and all, to families in Marion County who don't have their own!
You or your business/charity of choice will also receive recognition on all printed material at the expo and special radio thank yous on our radio station before and after the event!
Please message us here or e-mail Zac at sales@975wdif.com for more info. We have 12 trees available to sponsor.