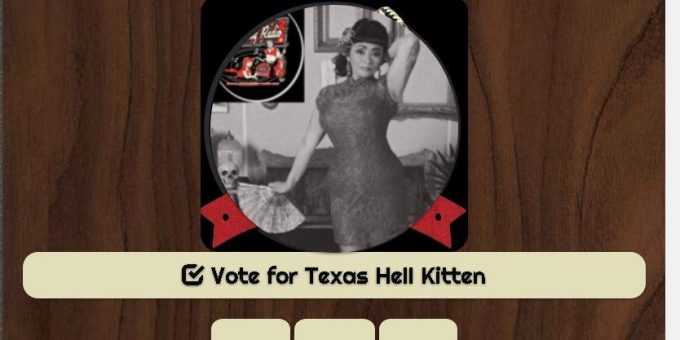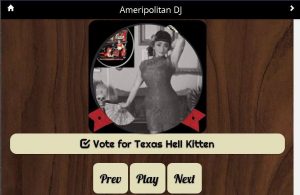 Yes, it's time to vote "for real" today, but one of the DJs on our station is up for a prestigious award, and we'd like to help her win!
Texas Hell Kitten, host of Jump, Jive, & Twang here on TruBlues975, has been nominated for Ameripolitan DJ of the Year by Ameripolitan Music!
GO HERE TO VOTE: http://vote.ballotblaster.com/#/webBallots/79/category/
If you're not familiar with Texas Hell Kitten and her show, give it a listen sometime! She hosts an hour of the best and even new "rockabilly" music! Her show on our station is on Thursdays at 6:00pm EST. She also hosts shows elsewhere. We're honored to have her be a part of this station, and we hope we can convince YOU to go on the voting site and cast a ballot for her!
To vote, follow the link above. REMEMBER to submit your ballot after you select your candidate(s). You don't have to vote on everything if you don't want to. We just ask that you put a checkmark next to Texas Hell Kitten and submit that! 🙂