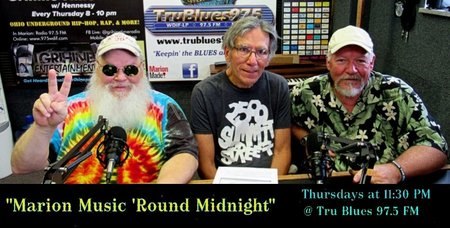 Introducing a brand new All-Marion show called Marion Music Round Midnight! It airs Thursdays @ 11:30pm. Tim Cummings, Tom Photos, and "Cigar Mike" Crider introduce some of the best music that has come out of the Marion, Ohio music scene (and don't let anyone tell you there isn't one!) from the 1960s all the way up to today.
If you were in a band that was from Marion and you've got some original music, we'd love to hear it and possibly feature you/your band on the show! You can contact us here on our site (use the contact us form), or you can e-mail info and files to info@trublues975.com or you can message us on our Facebook Page!
The party kicks off every Thursday @ 11:30pm!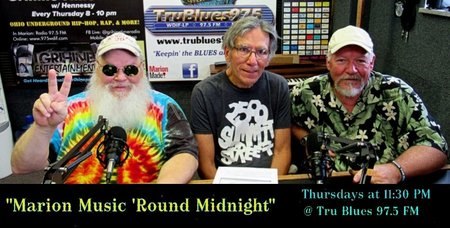 Did you miss the last show? You can download past shows here!
(right click, then choose "save as")