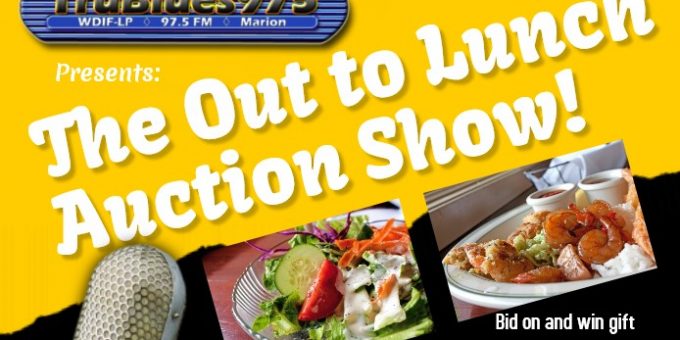 Join us every Wednesday at Noon for this brand new exciting show! The Out to Lunch Bunch will be auctioning off gift certificates from area restaurants every week to help raise money for our station and charity – Marion Makes Music!
You can either call in at 740-244-9836 or get on our Facebook Live stream to bid on these gift certificates! If you're lucky, you might be able to snag one of these for less than 50% of the face value!
We'll feature new restaurants each week. And if you're not familiar with them, we'll tell you all about 'em during the show! It's sure to be crazy fun!
If you have the winning bid, we'll contact you, and you can either pay online or in-person at the studio.
And if you're a restaurant owner who would like to participate in this, please contact our sales manager Andrew "AC" Carter at sales@trublues975.com. The cool thing is, it doesn't cost anything but the gift certificates!