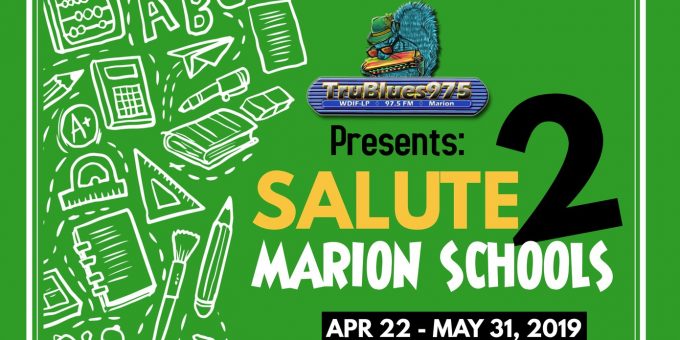 Coming in late April and May, a special presentation: TruBlues975 salutes Marion's school districts!
We're dedicating a week to each of Marion County's major school systems. You'll hear interviews with admin, teachers, coaches, and students. Learn some fascinating tidbits about each school, and more surprises!
Now don't worry. This won't take away from the awesome music. We just want to share our school spirit by allowing our area schools to strut their stuff on our station!
Businesses: If you'd like to show your support for your home school district, let us know! We've got an amazing deal for you!
😉
We'll have more info for you soon!
April 22 – 26: We salute Pleasant
April 29 – May 3: We salute River Valley
May 6 – 10: We salute Marion City Schools
May 13 – 17: We salute Ridgedale
May 20 – 24: We salute Elgin
May 27 – 31: We salute Tri-Rivers